Health Insurance
As of January 1, 2011, the oldest baby boomers aged into Medicare.  In fact, for 19 years following, there will be 10,000  more per day turning 65.  There are several questions that will need to be answered, if they haven't already been addressed: 
When should I retire? 
How much do I need to fund my retirement?  
How do I protect my assets for living AND death benefits?
Does Medicare also cover Dental and Vision? 
As I get older, weaker and sicker, how much of Long Term Care costs does Medicare cover?
These are just a few however, since most health plans will expire upon retirement, one of the most, if not the most, important question asked is, What are my Medicare options?
When it comes to Medicare, we are specialists!  At Wright & Associates, LLC we specialize in navigating you, the Medicare beneficiary and your family, through the myriad of Medicare rights and options.   It is important to us that we represent many of the Medicare plan carriers on the market today.  Our allegiance then, is to our client, not the insurance company, making certain your healthcare costs are  kept to a minimum and your benefitrs are maximized.
Every individual and family goal is different.  One spouses' goal may differ from the other! Which plan will work for you?  That is where Wright & Associates come in. Our agents will review each option with you, in detail, to help you make the right decision for yourself.  Contact us today to experience our quality of service at info@wrightinsured.com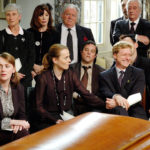 How to leave an inheritance that doesn't tear your family apart (via MarketWatch)
-
A family wealth expert offers advice for parents. From: MarketWatch