Annuities
While annuities have been around for centuries, one of the early recorded use in the United States, in 1720, was by the Presbyterian Church to provide a secure retirement to elderly ministers and their families. It was later expanded to assist their widows and young children. Over the years, insurers have expanded the benefits of annuities. The annuities held by several prominent figures, have benefitted them well in a variety of ways: Benjamin Franklin assisted the cities of Boston and Philadelphia and Babe Ruth was able to avoid losses during the great depression.
There are a couple types of annuities; Immediate or Deferred (Variable, Fixed or Fixed-Indexed). Each offering their own advantages and disadvantages. The question is – What gap, in coverage, are you in need of filling? As an example: Variable Annuities offer a mix of market investment with some guarantees; Immediate annuities can immediately create a guaranteed lifetime income to supplement your existing income or to those whom you may predecease; Fixed/Fixed Indexed annuities may offer a guaranteed rate of return and protection from loss in the market. One well known example of what could be considered a Deferred Annuity, is Social Security, as the payout calculation is similar.
Which option will work best for you? Is an annuity right for you? For us, together, to make an informed decision, it is important that we conduct a Needs Analysis as well as a suitability survey. One size does not fit all, and for that reason, we represent many of the larger carriers in the industry. We work for you, not any individual provider.
Please consider specific questions to info@wrightinsured.com or calling us at (855)961-0600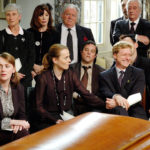 How to leave an inheritance that doesn't tear your family apart (via MarketWatch)
-
A family wealth expert offers advice for parents. From: MarketWatch